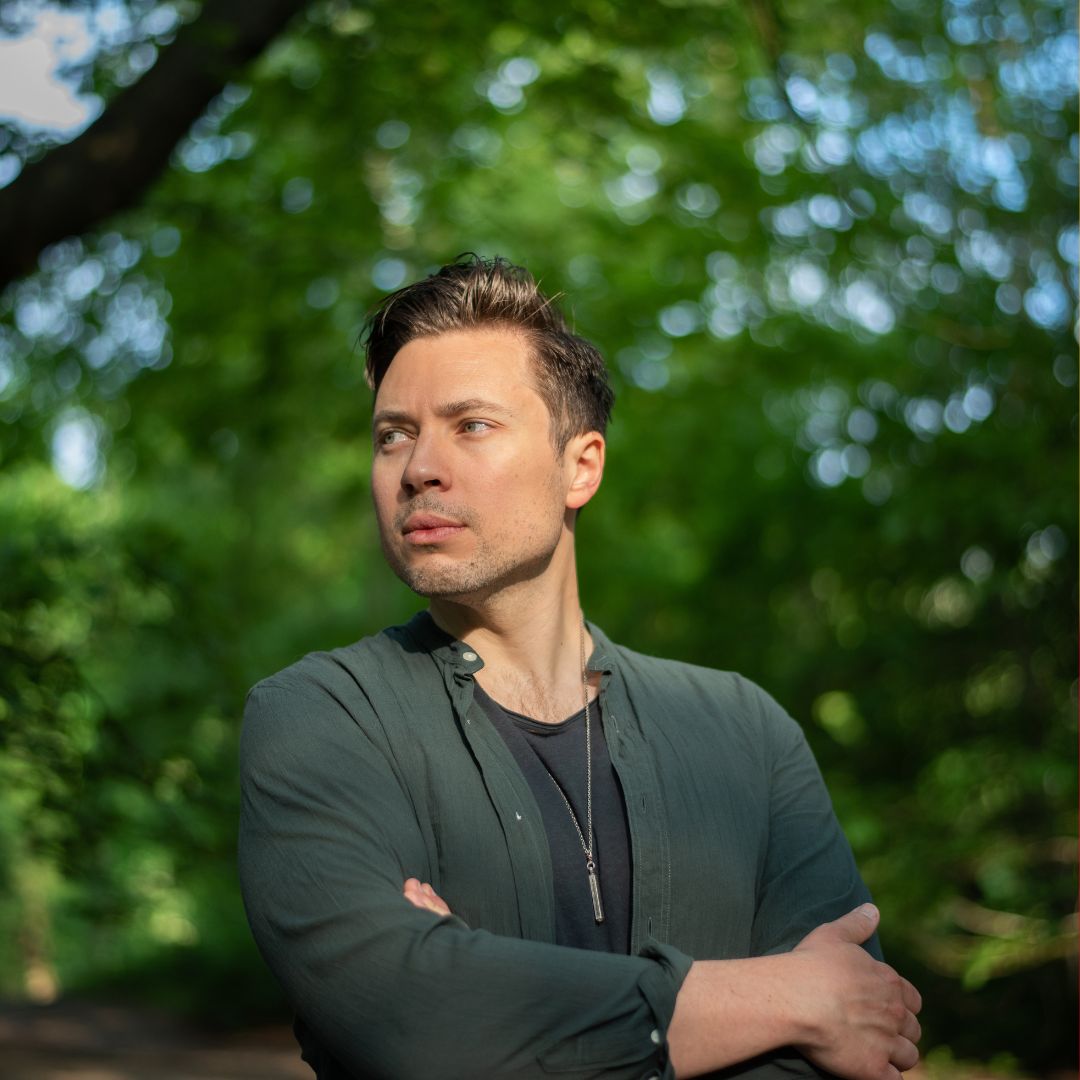 Tim Green
Book now
Tim Green's ability to effortlessly manoeuvre and experiment across the spectrum of electronic music has never been more evident than it is today. Whether putting out melodic house under his own name, reverberating techno under his alias APIR or writing radio friendly alternative pop music under the moniker Invisible Minds, his work is always stamped with fearlessness.
Tim's father – a keyboardist, kept the family home flooded with the sounds of Pink Floyd and Joni Mitchell. Learning guitar from the age of 8, Tim played in bands as a teenager, but it was upon hearing Daft Punk's Discovery album that he was firmly bitten by the electronic music bug. 'First time I heard Discovery, I was blown away by what I heard, but at the same time confused. I could recognise a lot of the samples they used, as I knew the originals so well from growing up. But I couldn't understand how they made this type of music. It was all new to me, coming from a strictly live band background. So I made it my mission to find out how and try for myself!'
Making his first forays into the world of techno with releases on Four:Twenty in 2006, it was his breakout singles 'Revox' and 'Mr Dry' in 2008 that made the scene sit up and take notice. Tim started to refine his production prowess with releases on Dirtybird and Get Physical whilst remixing Friendly Fires, Cassius and Seth Troxler to name a few, before subsequently being crowned Best Breakthrough Producer at the 2010 DJ Mag Awards. The same year he also recorded his debut 'Essential Mix' for BBC Radio 1, which showcased his considerable abilities as a DJ, and was the beginning of a burgeoning DJ career that has seen him traverse the globe on a weekly basis.
In the proceeding years, Institutions such as Fabric London, Panorama Bar Berlin, Womb Tokyo, Nordstern Basel, Space Ibiza, Warehouse Project Manchester and festivals such as Burning Man Nevada, MDRNTY & Dockyard Amsterdam have become regular fixtures in his touring calendar. Spurred on by a number of highly successful EP's for Sven Vath's Cocoon Recordings, which culminated in his debut album 'Her Future Ghost' in 2018. The idea for 'Her Future Ghost' was to write it as a soundtrack to a movie, which only existed in his mind, drawing on his appreciation of film scores.
2018 is to herald further treasure from his studio. With Tim going back to his songwriting roots with new artist project 'Invisible Minds'. Shining a light on a more melodic side to his musical personality. Singles such as Yo Mae Leh & The Cut Girl were released anonymously and received huge support from BBC6 Music and Spotify, resulting in an album deal with legendary UK label Moshi Moshi to be released in October of that year. The breakout track from the album "Yo Mae Leh" continued to catch ears and was used in a recent worldwide advertising campaign for Wagamama's.
Tim has now found a home releasing on the highly respected labels associated with Lee Burridge. His hotly anticipated "Vacation To Life' EP released on All Day I Dream in March of 2020, cementing him as part of the labels family. Further to this he has also released on another of Lee's imprints TRYBESof and has many exciting projects in the works for the future. This step in Tim's musical direction is the realisation of a journey that has been in the works for the last four years. His connection to Lee stretches way back, the pair have played the Robot Heart bus together at Burning Man and Tim has become a fixture at All Day I Dream events globally. He now finds himself in a place where he is totally musically happy.
Looking forward to the rest of the year, there seems to be no change in Tim's relentless pursuit of quality output. He will be releasing landmark records as Tim Green that have been in the works for some time... plus a few more surprises in store no doubt.