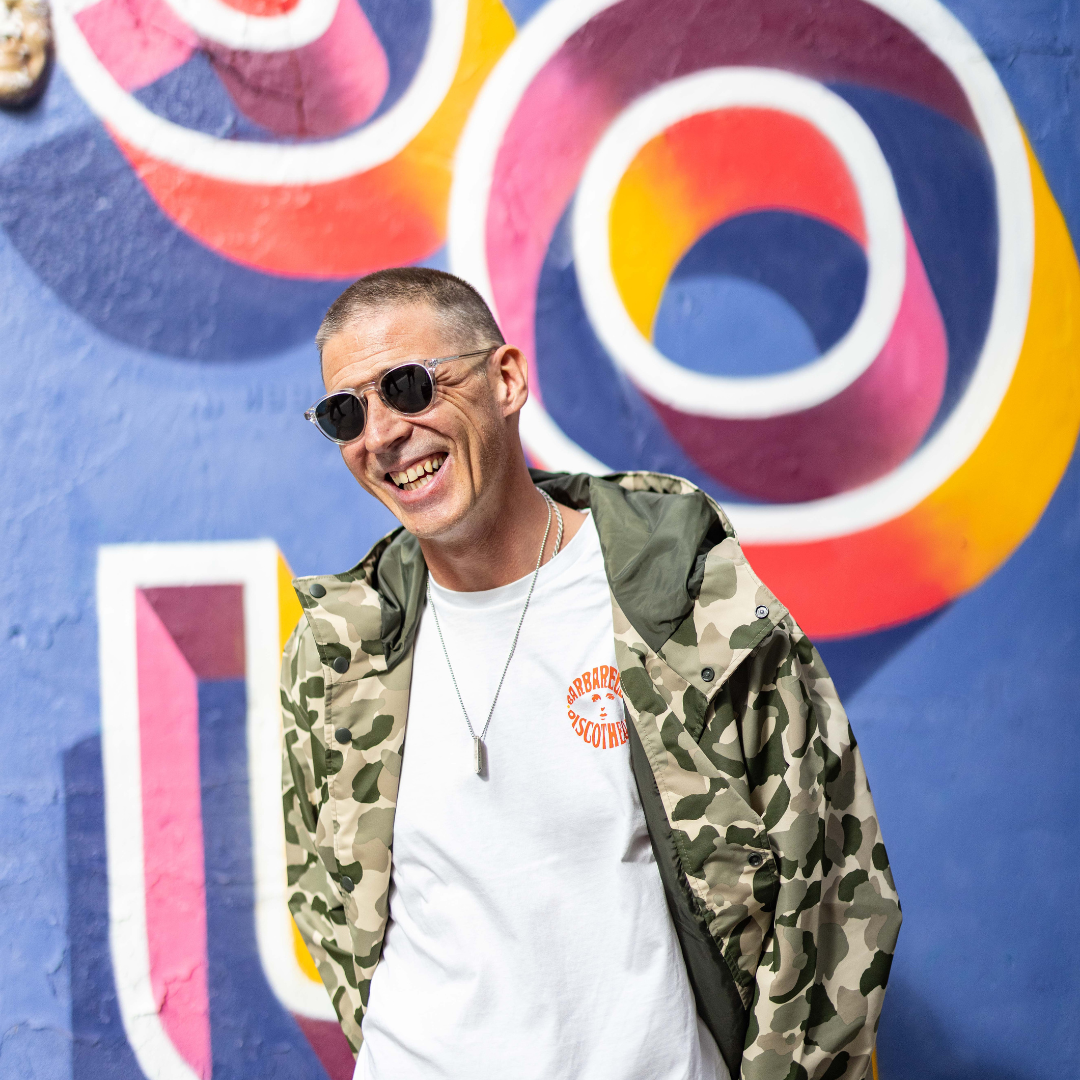 The Shapeshifters (UK)
Book now
As he fine tunes a riveting new live show and prepares for the release of the long-awaited Let Loose album, Simon Marlin and his supremely talented team continue to set The Shapeshifters' musical bar ever higher. 
From humble beginnings to working with Billy Porter, Joss Stone, Kimberly Davis and Teni Tinks, it's been quite a ride, taking in teenage raving, mammoth DJ tours, seminal residencies in London and Ibiza, a global smash hit, being mentored by Frankie Knuckles and Simon Dunmore – and after many a testing moment, both musical and personal, finding a spiritual home in the Glitterbox family, the inspiration for a string of dynamic releases.
After falling in love with electro, and then musically coming of age with the rave scene, Marlin gravitated towards "the US house sound, the funkier house sound."  Progress was rapid, the success of his Pure Filth night in Leicester firmly put him on the map as a DJ to watch, catching the eye of the Journeys by DJ crew. A stint as their tour manager / resident DJ was followed by a move into A&R, including helming Peppermint Jam's London office.
"I was getting the itch to start making tracks myself" says Marlin. He called one of his then clients, Max Reich and said "we're going in the studio tomorrow, I've got this idea, I think there's something in it. And that was 'Lola's Theme'. I wasn't sitting there thinking 'this is a smash hit record' – this was just a record I wanted to dance to."
As with many house artists who've experienced crossover success, the Shapeshifters found it a mixed blessing. "Getting caught up in the major label machine was like riding a wild horse. I loved touring, getting to do amazing shows – and having people like Pacha, Cream, Amnesia wanting you to play for them. But that started to take away from the core of what I should have been concentrating on, which was music. Signing to Defected came about because I'd never, ever stopped wanting to be a Defected artist."
Defected's Simon Dunmore wasn't the only high-profile Shapeshifters fan who had been waiting in the wings for the right moment to approach the duo, as Marlin recalls with understandable pride. "The phone rang in the studio, 'hi Simon it's Frankie Knuckles - I'm playing in London, and I'd love you to come by, maybe we could grab some dinner.' That's who I aspire to, because he turned around to me personally and said, 'you can do this'. We became good friends and stayed good friends 'til the day he died."
The Glitterbox party ship set sail in Ibiza in 2014, determined to bring some colour and flamboyance back to the White Isle, while providing a musical alternative to the then dominant tech and EDM soundtrack. "Simon mooted the idea to me, and I was like, 'yeh man I'm all over that'.
"The Terrace at Space was when the magic started to happen. Then at Hi, it went to another level again – that's because all the Glitterbox family have invested themselves into it genuinely."
It's easy to argue that the Glitterbox story has in no small part driven Disco back to the cutting edge of dance music once again, with fresh new talent in the genre coming through all the time. It's a scene in rude health, is now switching on an ever younger fan base, and with Marlin being the beating heart of it it's easy to see why The Shapeshifters are more in demand in the clubs than ever.
In 2017, the Marlin / Reich partnership split, and when Glitterbox became a label as well as a club night, it was a logical home for the revamped Shapeshifters. "I knew exactly what I wanted to do, and thought, this is the platform for me. I started to make records for the Glitterbox dancefloor. All the ducks started to line up. I've got more engaged fans now than I did with the 'Lola's Theme' era."
Key to this through the pandemic was the Sunday Service stream on Twitch. "People's emotions during that period went to some dark places, it was very important to have that sense of community. What I loved about it was it was all around the music. I can honestly say it was one of the most positive experiences of my career".
Covid inevitably slowed down the completion of the album, which begun with Simon and his right-hand man Colin Smith ("genius, multi-instrumentalist, the man who understands my brain better than anybody") heading Stateside. "The initial idea was to go to Brooklyn, hire a loft, immerse myself, be around great musicians. And we did it, but the plan to go back and record and mix in New York couldn't happen. There were sessions in between lockdown lifting, with various COVID restrictions, it was all very confusing. The whole process lasted two years."
"I'm a facilitator of talent. I'm blessed that over the years I've managed to put a team of people together - as a producer, that's what I do, very much in the old school sense like a Quincy Jones or Gamble & Huff, they're the guys I try to emulate - and make something magic out of nothing, but do it in a contemporary way. That's what really floats my boat, and that's what this whole project is about. "