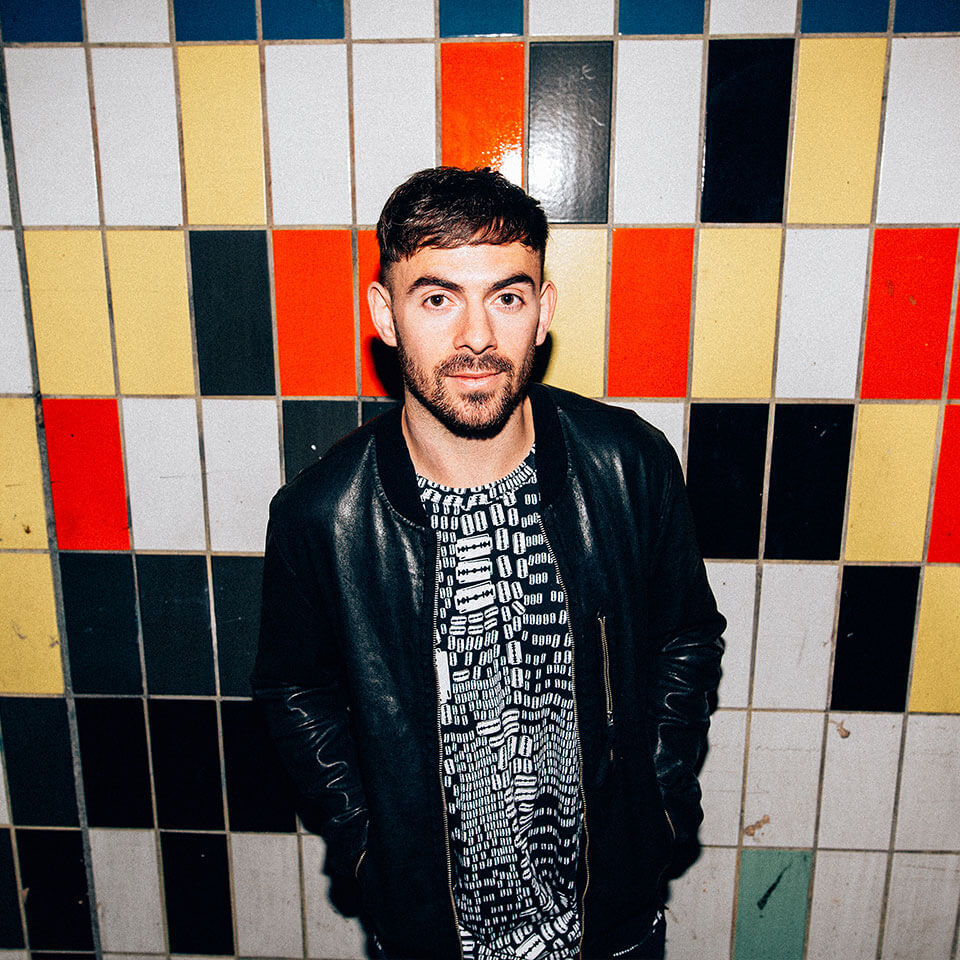 Patrick Topping
Book now
As one of the breakout artists of his generation, British artist Patrick Topping has contributed a constant flow of positivity to the culture he loves so dearly, becoming one of the scene's most popular DJs in the process.
At the root of his incredible success are several core principles; passion for the music, a deep rooted desire to cultivate community, impeccable technical skills and a genuinely warm, friendly disposition. Driven by these fundamental elements Patrick has attained international status as a headline act, with an illustrious discography and a blossoming label and party brand. As he continues to inject his energy into refining his craft and building his own crew of talented acts, Patrick is entering a new level of artistry… Since his early days as a key member of Jamie Jones' Hot Creations family, Patrick has demonstrated his prowess in the studio and on stage. With Jamie acting as a mentor and releasing Patrick's debut EP in 2013, he quickly ascended through the ranks, becoming a resident at Jamie's Paradise parties at DC-10, landing himself other high-profile shows in Ibiza and across the rest of Europe and the world. He's gone on to play many of the world's most influential clubs from Fabric London, Warung Brazil and Space Miami, to festivals including Coachella, Glastonbury, Awakenings, Ultra, and Tomorrowland.
Patrick has been awarded three DJ Awards, one DJ Mag 'Best of British' Award and as a selector, prides himself on keeping the energy levels high, while ensuring that he spins a variety of styles. Production-wise, early hits such as 'Forget' (2014 Ibiza Track Of The Season) and collaboration with Chicago legend Green Velvet – 'Voicemail' (2014) established his ability to produce high-grade dance floor weaponry. Leading to his last original work with Hot Creations – the massive 'Be Sharp Say Nowt' (2017) going on to become certified silver in the UK in 2021. But rather than stick with a formula, Patrick decided to invest his creative energy into exploring other styles; channeling his eclectic tastes into a variety of releases and launching his label Trick in 2019, a platform he has used to present a broader representation of himself as an artist.
In recent years he's collaborated with house and techno legend Kevin Saunderson on 'Frisk' and has remixed high-profile artists including The Streets, Sam Fender, Robyn and Calvin Harris, also reworking house classics such 'Don't Call Me Baby' by Madison Avenue and Paul Johnson's 'Dance with Me', among others. He's dipped into house, techno, electro and disco, diversifying his output with a firm focus on enjoying the creative process. This is evident in every release, there's a distinct flow of energy and an upbeat feeling that emanates from Patrick's music. His dedication to the art of making music has resulted in an extended period of exploration during lockdown, including very personal developments such as releasing two tracks with his wife's vocals, 'New Reality' and 'Disco Hits', as well recording his own debut vocals for the upcoming concept EP - Planet Session.
In 2019 he launched Trick, a label and event brand, set up to provide a platform for his own music and to act as an incubator for up-and-coming artists, as well as a home for established acts. Trick is now over 30 releases deep, with 11 of those being the artists' debut release with a record label. The label has also been graced by more established artists, Will Clarke, Justin Jay and Gerd Janson among them. The Trick events are characterised by a focus on bespoke production, with careful consideration given to the visual presentation, as well as impeccable curation of some of the biggest and most cutting-edge names in the scene, from Floorplan, Ellen Allien, Luciano to Fjaak, alongside a host of label acts and residents. Whilst partnering with premiere promoters in key cities, such as Terminal V in Edinburgh and Thick As Thieves in Melbourne.
The launch tour of five shows, starting with his hometown of Newcastle and The Warehouse project Manchester, Amsterdam ADE, Derry and London, was attended by over 18,500 people. With his experience as a member of the Hot Creations crew, Patrick has been steadily cultivating a community around Trick. From the lesser-known artists he has signed and championed, to the regulars at his parties, there's an innate desire to use his position to bring people together and give back to the culture he loves so much. Just as he was mentored by Jamie Jones, Patrick is now committed to passing on his knowledge and experience to younger artists. He's formed a close bond with Elliot Adamson for instance, releasing some of his music and bringing him in to help with A&R.
As well as seeing potential in the likes of Ewan McVicar and Ammara and welcoming them into the Trick family as residents and regulars on the label. Still driven by the same pure, concentrated energy that inspired him as a raver, Patrick Topping is relishing the opportunity to live out his dreams while also keeping his feet firmly on the ground. A hard working, humble and visionary artist, he is bound to continue making an invaluable contribution to club culture; whether he's on the decks, in the studio or through the new generation of young acts he's bringing up with him…