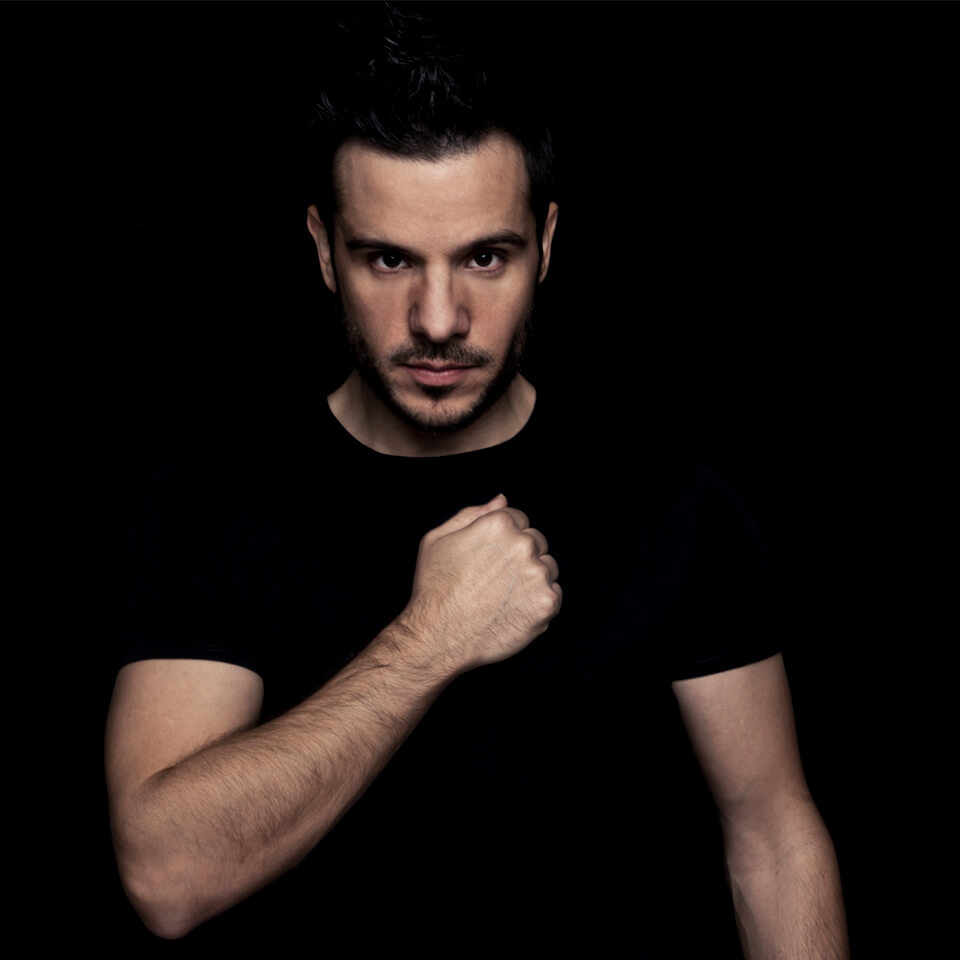 Mendo
Book now
One of the underground's most requested remixers and head of the Clarisse Records label, the ever-ready Mendo has well over a 100 tracks to his name released over a 15 year period and has stamped his style across some of the best electronic music labels going Saved, Defected, 8bit, Noir Music, Terminal M, Get Physical, Suara, Viva Music, Rekids, Great Stuff, CR2, Material, Tronic, Circus Recordings and Cadenza, of course, have all taken delivery of high points from the four-deck specialist.
A spinner since the age of 15 and the holder of a quintessential 'music is life' philosophy – this after inauspicious childhood inspiration was provided by acid house, new beat and anthems such as Technotronic's 'Pump Up The Jam' - Mendo's career from this point forward has thrived on the excitement "to produce a song, then play it in front of thousands of people and make them hysterical."
Certified smashes 'Everybody I Got Him', 'Gringo', 'Aventuras' and 'Inocencia', which won the Vicious Music Award for Best Release in 2011, has meant plentiful praise ever since George Morel helped the Swiss high roller pick the lock to the studio. Peers such as Marco Carola, Loco Dice, Luciano and Carl Cox are part of the Mendo fanclub. His modifications for artists and label owners Steve Lawler, DJ Sneak, Nina Kraviz, Deadmau5, Yousef and Hot Since 82, mean his remix rating is unassailable.
A mainstay when it comes to traversing international dancefloors, Mendo has lit up the twin titans of Pacha and Ushuaia in Ibiza, and descended on Tokyo's Womb, Berlin's Panoramabar, NYC's Cielo and D-Edge in Sao Paulo to make major cross-continental impact. Normally fully booked for festival season as well, Mendo is up to his armpits in wristbands, having chalked up appearances at Spain's Monegros Desert Festival, Hungary's Balaton Sound and B My Lake, New York's Electric Zoo, Budapest's Cinematine, the Lovin Ibiza Festival at Space Ibiza, and Croatia's Beachattack. He adds the not unreasonable train of thought that "the key to a successful party is to get girls dancing; once they dance, everybody does."
His Clarisse label has been dropping heat and upping antes since 2003, set up with right-hand man, previous remix target and Club Science co-member Chab. Flourishing into a sureshot imprint stocking club class from Yvan Genkins, Oxia, Jay Lumen, Audiojack, Danny Serrano, Ross Evans to name a few and plenty of Mendo himself, the expansion into hosting Clarisse Nights across Europe now features a diamond dozen of in-house, in-demand DJs. 2013 was when Mendo's 'Avalon' LP became the label's centerpiece. After a careful period beforehand of revision and reconstruction, it received rapturous support, alluding to the album positioning clubbers "at a beach bar drinking cocktails at sunset."
2014 saw Mendo up his game even further. While no stranger to success, a residency in Blue Marlin Ibiza, remixing Monika Kruse's 'Summer Drops' or Damian Lazarus 'Lovers Eyes' released on his own label Crosstown Rebels, July this year saw an unprecedented four Mendo tracks chart simultaneously in Beatport's Top 100, with his remix of Hunzed & Harvey's 'Sheeta', reaching #6 which earns him to be #35 all-time most charted artist on Resident Advisor.
2015 was a huge one regarding productions with not less than 18 releases including his name on major labels such as Chus & Ceballos Stereo, Hot Since 82's Knee Deep in Sound or Mark Knight's Toolroom among others and collaborations with Rene Amesz, Danny Serrano and his partner in crime Yvan Genkins of course. Without forgetting his own one Clarisse Records of course remixing tracks from DJ Sneak, Simone Liberali or Toni Moreno from Ibiza Global Radio. Same year he mixed the Toolroom Live 03 & the Deeperfect's Barcelona Off Week 2015 compilations. He also made his biggest Ibiza season with 13 gigs at Space, Sankeys, Blue Marlin, Hard Rock Hotel or on the Ibiza Global Radio boat and travelled the world, as usual, from Western to Eastern Europe, North to South America and Middle East to Asia.
2016, after several releases such as Don't Hold Back remixed by Chus & Ceballos on Toolroom, Casan EP on Coyu's Suara with Yvan same as Side To Side EP on his own Clarisse Records, his rework of legendary Music Power remixed by Metodi Hristov on Stefano Noferini's Deeperfect was a banger in TOP100. During that time he continued to travel the world from D! Club in Lausanne, to Cinema Hall in Budapest, Shibuya in Dubaï, Denver Music Showcase, asia and south america tours, Kremlin in Lisbon, several gigs at Off Sonar, Space and Pacha in Ibiza and Barcelona without forgetting the amazing Sziget Festival at Lake Balaton, Hungary.
2017 started really strong with Mendo & Yvan's - Breaks on Mihalis Safras Material #14 in TOP100, Bugsy EP on Luca Donzelli & Mar-T's WOW! and Hey Boy / Liquid on Anthony Attalla's Incorrect Music followed by his remix of Zoo Brazil – Sand on Hot Since 82's Knee Deep in Sound before many more to come this year …
The dictionary definition of 'mendo' is a type of mythological spirit or demon. When it comes to house music, Mendo only deals in actual fact.