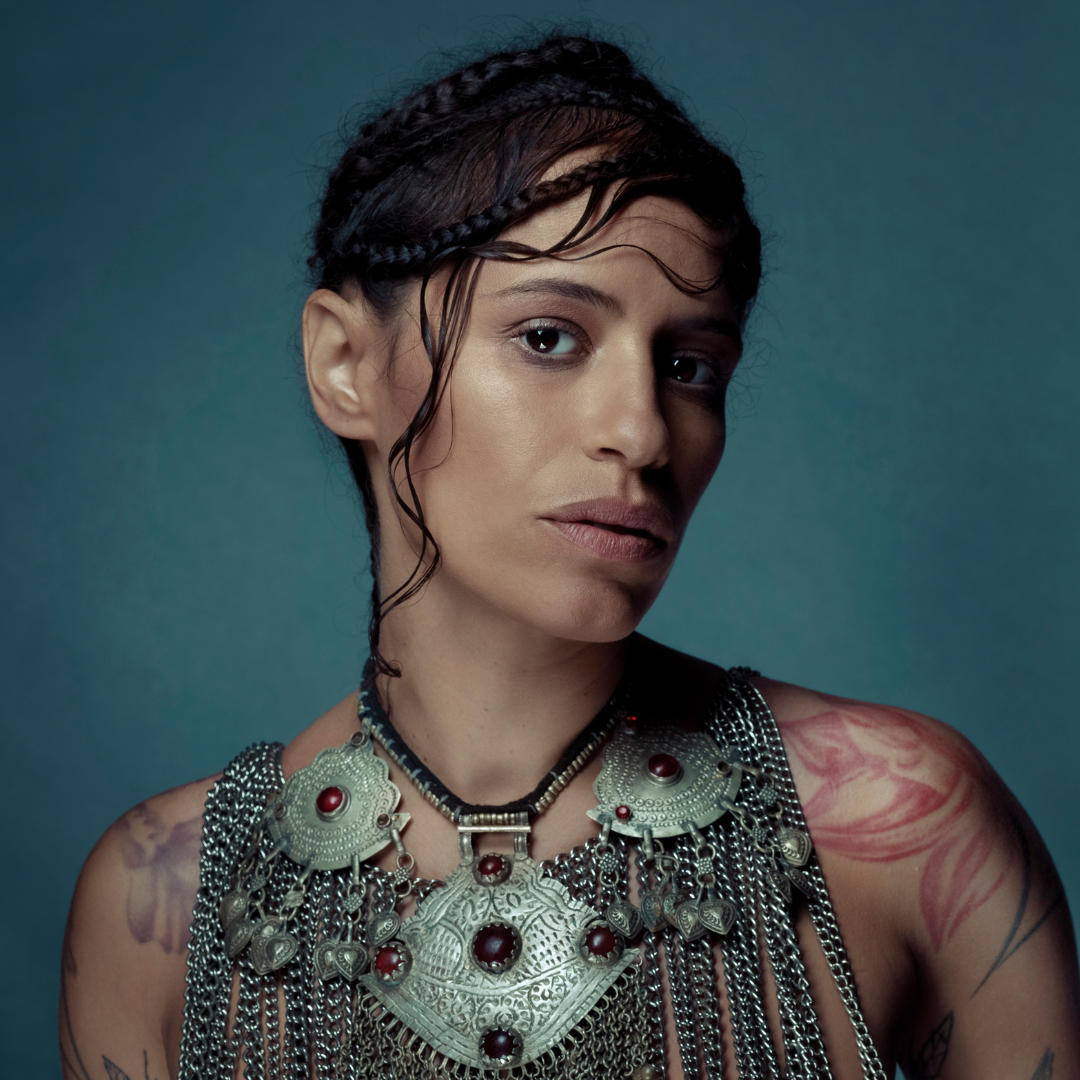 Joyce Muniz
Book now
Joyce Muniz already has a story like no other. Born in São Paulo, Brazil, to a family rooted in shamanism and samba, she moved to Vienna in the 90s, becoming a vocalist when the city was a global centre for downtempo and starting her DJ career at Flex Club. In the 2000s she brought an authentic voice to the European baile funk explosion, touring with Major Lazer, and moved into production. She's since collaborated with other distinct music makers, from Maya Jane Coles to DJ Hell, had a residency on Rinse FM, and released on labels including Get Physical, Permanent Vacation, Pets, International DJ Gigolo and Exploited, the latter of whom released her debut album, 2016's 'Made In Vienna'.
Her second album, 'Zeitkapsel', however, the German for 'time capsule', expands this further – incorporating what it means to be a queer woman in the best way Joyce knows: through her art.
Musically, it's a roadmap of a life expressed through electronic music. With 80s synths meeting hip-hop beats, opener 'These Days' is a callback to Joyce's days in Vienna, now filtered through over a decade honing her studio skills. 'Joy Toy' (her nickname) recalls the heady days of electro house, when camp fun was reclaiming the dancefloor. So does 'Arrivederci Bella' on which Joyce sings, reprising her early days rapping in Portuguese. The DJ Marky-approved d'n'b of 'Bangalore Girl' swims in the sounds and sights of her debut Indian tour, revisiting the music she was discovered MCing over. And closer 'Tempelhof' is an ode to Berlin, her current home, and the area that provided a city-wide oasis during lockdown, the track a spacey, Reese-driven vocodered chugger born from Joyce's confluence of influences.
Her guest singers flesh out this growing identity. Meeting at an illicit dinner party of women during the second lockdown and bonding over a love of 90's rap artist Bahamadia, multi-disciplinary US-born vocalist Leciel adds her distinctive flow to the moody 'Grey Skies'. Roland Clark, meanwhile, voice behind seminal hits such as 'I Get Deep', provides a grand invocation of utopia over 'Imagine', Joyce building a dreamy house beat to add to the ethereal beauty.
'The Rhythm Is Love' delivers ex-Azari & III frontman Fritz Helder soulfully conveying movements of the heart over smokey piano. Play Paul, French touch hero, formerly of Buffalo Bunch and brother of Daft Punk's Guy-Manuel, turns the sensual electronic-funk of 'How I Feel' into a self-reflexive song about music, a modern hymn to its uplifting spiritual power. Queer activist Karl Michael evokes a hypnagogic fantasy world on the dark EBM of 'In Der Nacht'. And Le3 bLACK, the young British MC proudly incorporating his heritage into his name, follows up his work with Hyperdub's Loraine James with a scathing indictment of the political landscape on the Bristol trip-hop inspired 'Never Brushing The Sound'.
Each vocalist delivers deeply personal sentiments, but amplified through the resonance of Joyce's music they speak to a universal spirit connecting us all. The album's artwork echoes this sense of something multidimensional and timeless. Designed by Joyce's best friend, multi-hyphenate Raphael Gaiani, and realised by make-up artist Ken Krüger, creative director Mario Soldo and photographer Markus Morianz, it draws on abstract artists Dalí and Escher, but also the visionary realms Joyce's shamanic grandfather explored.
'Zeitkapsel' is Joyce's personal time capsule. Yet in telling her story, she points to an eternal place where all our collective hopes, desires and dreams come from.