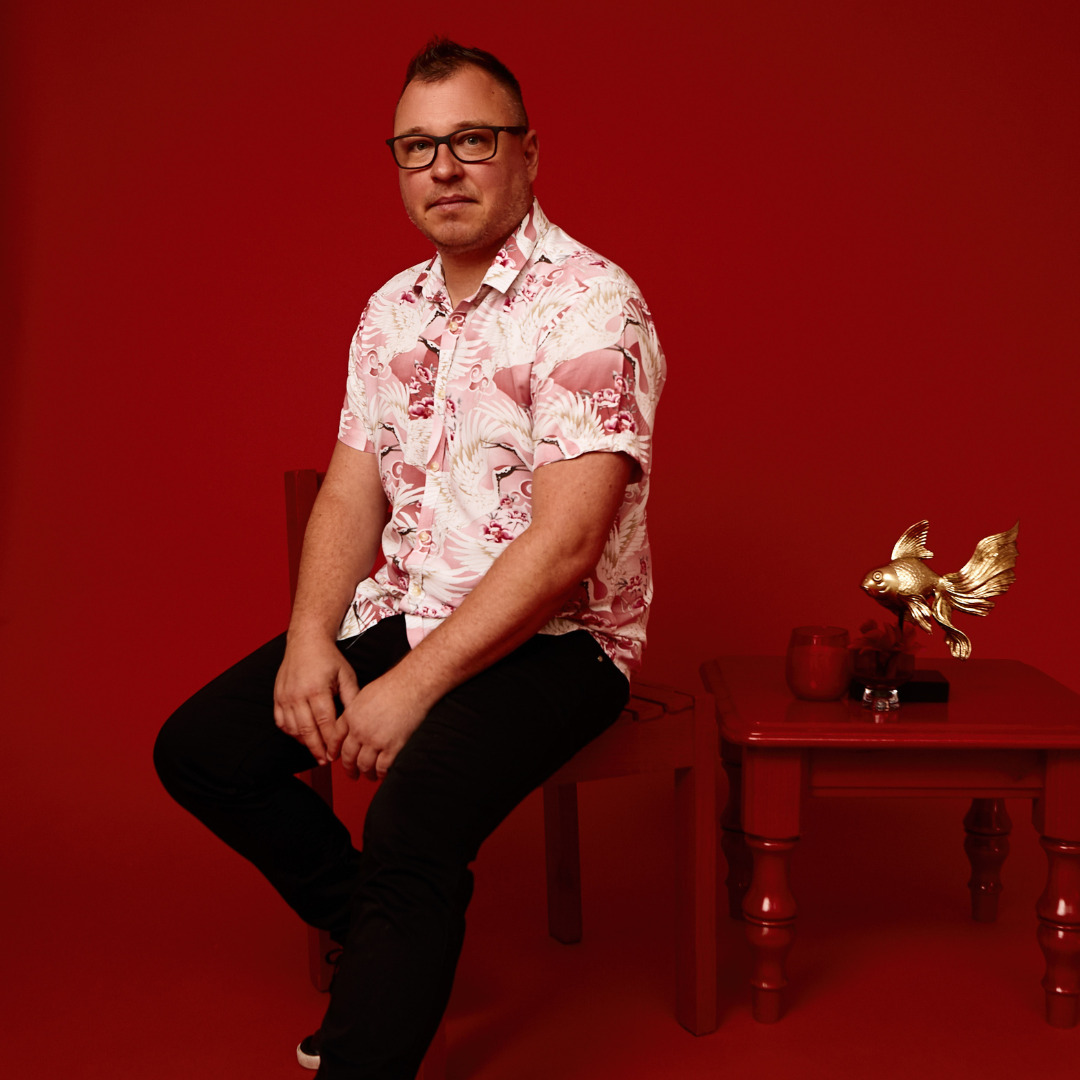 James Curd
Book now
Multi-talented musician James Curd is an artist whose reach extends from the depths of the dancefloor far into the subcultural stratosphere. With releases on the world's most revered labels, appearances at the most vital clubs, and composer credits for premium TV shows and films, it's fair to say the Australian-based creator has musical intention coursing through his very being.
James' production journey started at the tender age of 15 and has continued to flourish throughout his long and winding career. Born and raised in house music's Chicago birthplace and inspired by an inherent love of DJ culture, he released his debut EP on Parisian label Basenotic aged 19 and has maintained a stunning trajectory ever since. His groundbreaking collaborative work under the Greens Keepers moniker — as well as via the Greenskeepers Music label he founded — continued to cement his reputation as a creator operating at the sharp end of house music's evolution. Across decades, his consistently on- point music has arrived via seminal imprints including Classic Music, Defected, Permanent Vacation, DFA, Exploited and Get Physical among many others.
His production prowess continues to elicit countless remix requests, with the likes of Rufus Du Sol, Flight Facilities, Jamie Principle, Groove Armanda and Poolside among those to have benefited from Curd's inspired interpretations. Equally, the list of artists who've stepped up to rework James' music reads like a who's who of dance luminaries. Dimitri From Paris, Honey Dijon, The Blessed Madonna, Derrick Carter, Lee Foss, Claude VonStroke, Alan Dixon and Osunlade are just some of the legendary names to have remixed his music. This symbiotic approach to collaboration continues into James' newest label project, PRONTO.
From here, he presents typically refined originals alongside mixes from a selection of the modern era's most distinguished dance protagonists, with Tour Maubourg, Adelphi Music Factory, and Nenor among the artists hand-picked to provide reworks. With such an obvious affinity for floor-focused rhythms and melodies, it should come as no surprise that Curd's turntable skills are in similarly high demand. Armed with a far-reaching musical knowledge and a willingness to traverse stylistic boundaries as he works the mix, he's enlivened dancers from London's Fabric to Yello in Tokyo, Rex Club in Paris to Melbourne's Revolver, Sub Club in Glasgow to Academy LA.
His sound translates spectacularly well to the festival setting, as appearances at Lollapalooza in Chicago, Tea In The Park in Glasgow, and Australia's Parklife have vividly confirmed. Outside of the dance, Curd's music has provided the soundtrack for box office-busting films, binge-worthy TV shows and blockbuster video games. His work has been featured in movies as diverse as wildly popular animation The Incredibles and feel-good comedy What Happens In Vegas, as well as for the hit TV series Grey's Anatomy and CSI Miami. He's written over 20 songs for the gaming phenomenon Grand Theft Auto — scoring the 'Vagabond' theme tune to GTA 4 alongside the iconic GTA 5 finale song, 'The Set Up' — and has composed original scores for movies including Into The Ashes and the Neighbour. Rooted in the underground but equipped with a sonic scope that betrays his unending commitment to the sound, his music consistently inspires fervour among the diverse audiences for which it was designed Whether working as a producer, remixer, DJ, sound designer or TV & film score composer, Curd routinely delivers soundscapes embodied with imagination, production gloss and, perhaps above all, a kinetic charge endowed with the power to ignite even the most stubborn of dancefloors.