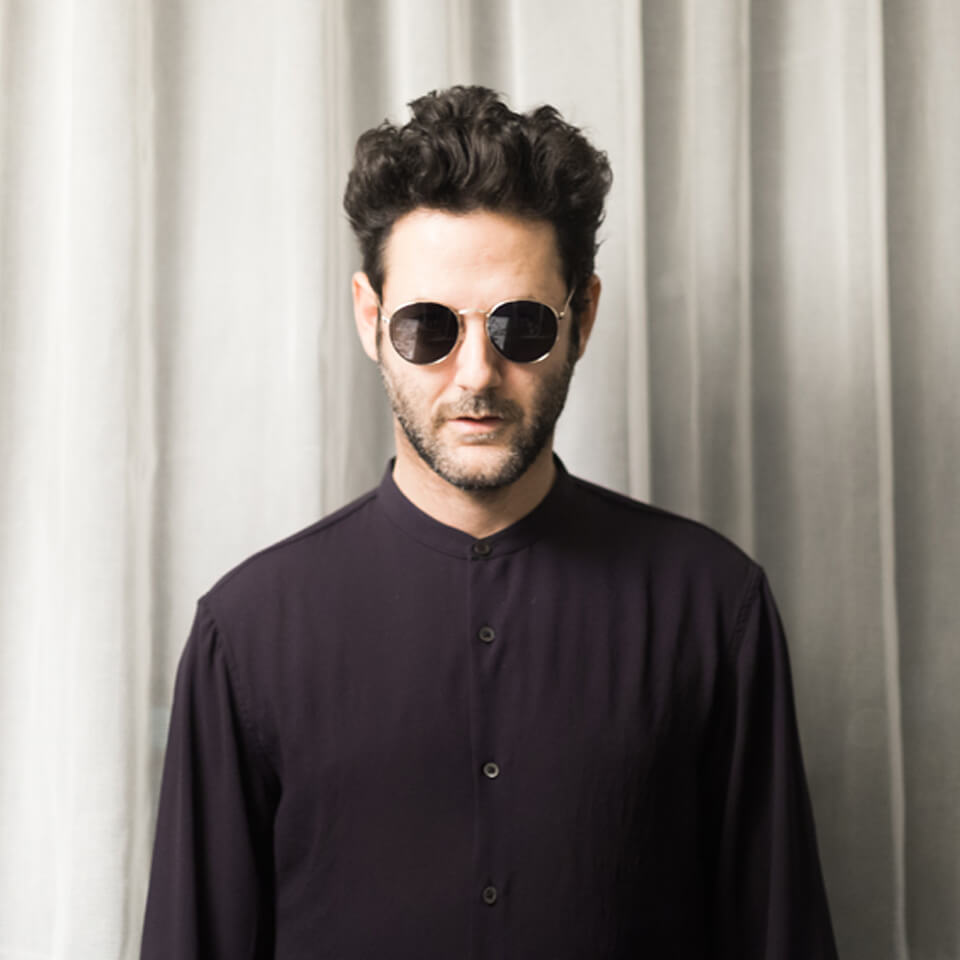 Guy Gerber
Book now
Guy Gerber has always favored the road less traveled. The Israeli DJ thrives on confounding expectations. What other underground DJ could collaborate with one of hip-hops biggest moguls, Puff Daddy, or start a left-field night at one of Ibiza's most commercial clubs, Pacha? What other producer blends the worlds of melancholy and euphoria so effortlessly, or turns in a breakup album as an official mix for a revered club brand? It's these kind of contradictions that define
Gerber's compelling duality.
Before he was fiddling with drum machines and synths, Gerber was all about groups like Joy Division and My Bloody Valentine. These influences still echo clearly in his music today, whether it be his hypnotizing live performances or contemplative, moody productions. Over the course of four albums, Gerber has shown himself to be a singular artist. In 2007, he brought his debut album Late Bloomers to Sven Vath's Cocoon, following that with 2009's My Invisible Romance. In 2012 and 2013, he usurped the concept of a mix CD, delivering a Fabric album made up of 100% original new productions; then on Who's Stalking Who creating an LP more akin to an extended composition than anything else.
As a performer, Guy Gerber is consistently rated one of the best touring acts in dance music, earning a top 10 live performer nod three years in a row for Resident Advisor. When DJing he's known for extended sets, epitomized by a 12-hour performance at Burning Man in 2014. Gerber's sets are never forgettable, and he has an unerring ability to disrupt expectations, whether it be confounding Ibiza VIPs with his 2013 Wisdom of the Glove residency at Pacha --which even caught the New York Times' attention -- or 12 months later going in a totally new direction with his clandestine free Ibiza beach party, Rumors. Even at more traditional club residencies like those he holds at Marquee, Sound, and Story, Gerber acts as the subversion, transforming the normative experience into something alive with mysticism and mystique.
On the label front, Gerber has helped curate and A&R some of underground music's most intriguing talents. His label Supplement Facts hosted everyone from Chaim, to dOP, Guti and Kate Simko. In typical Gerber fashion, just as it was reaching its apex he put it on hold to launch a new imprint Rumors, a befitting title for the mischievously minded Gerber. The new project is off to a promising start, serving as home to Guy's colossal collaboration with Dixon, "No Distance," as well as his crossover album with Puff Daddy, 11:11, which proved one of 2014's most startling and impressive LPs. As with Supplement Facts, Rumors reiterates Gerber's attention to the visual aesthetic. Both labels have seen him collaborating with artists all over the globe.
What's next for Guy Gerber? Like any good rumor, it's sure to have tongues
wagging.