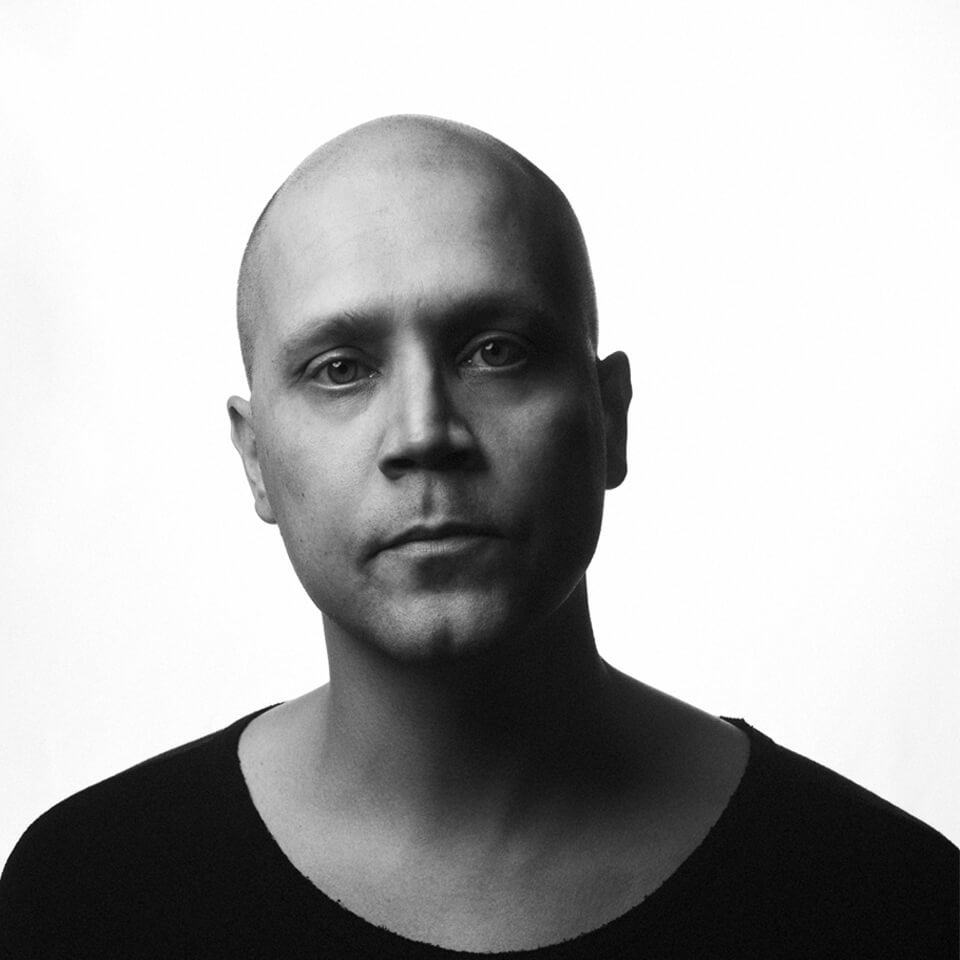 Cid Inc
Book now
An uncompromising passion for a contemporary, cutting edge sound is what Cid Inc brings to electronic music. Swedish producer Henri aka Cid Inc began his journey into music production in the early 1990s. Based in his home of Sweden for a time but eventually relocating to Finland, Cid Inc always had an affinity for cutting edge electronics. It's a fervor that eventually led him to electronic dance music and more specifically house and techno. The sounds of The KLF, Un-derworld, Future Sound Of London and Aphex Twin are what shaped Henri's musical foundation early on and eventually led him to begin DJing in 1993. When asked about his beginnings in electronic music Henri notes "It was an incredibly inspiring time for me, the passion for hearing something unique and fresh got me totally hooked and I couldn't wait to test out the newest tracks in my upcoming gigs". A regular behind the decks in both Finland and Sweden, Henri's passion for DJing soon carried over into the studio.
Drawn to more experimental sounds at the time, Henri's early studio ventures were that of breakbeats, techno and abstract electronica. Slowly these early experiments were forged into more club oriented constructions which Henri soon began road testing in his DJ sets each week. It was the Swedish producers dedication for perfection that led him to eventually study sound engineering from 2001-2004. This proved to be an important step in Henri's evolution as an electronic music producer, as he is now highly regarded as a sound engineer by all his industry contemporaries. His mastering prowess is sought after by some of the most widely respected producers and labels. Christian Smith, Guy J, Hernan Cattaneo, Pig & Dan, Hope Recordings, Lost & Found, microCastle, Octopus Recordings, Sudbeat, Transmit Recordings and Tronic are just a small selection of the many artists and labels that swear by Henri's mastering expertise.
Innovation was a characteristic Henri always aimed for in his studio work and it was that very trait that led to the birth of Mashtronic in 2004. Formed in conjunction with German producer Mathias Bradler, the Mashtronic moniker was one of the leading lights in the fashionable electro club sound, which dominated electronic music from 2005 to 2008. It was a pivotal moment in Henri's career as the Mashtronic sound was heavily favoured by none other than John Digweed. The storied DJ not only played many of the duos productions but also had them appear on his Bedrock imprint three times. A long line of trendy labels including Ministry Of Sound, Global Underground, Sex On Wax and Alternative Route soon followed and as a result Mashtronic became one of the most sought after remix teams of the moment. This success was met with a very hectic tour schedule for the better part of the next three years. It saw Mashtronic travel to over twenty countries and perform as an integral part of Global Under-ground's 2007 World Tour.
As the aforementioned electro club sound quickly became passé Henri felt that the musical integrity of the project was no longer relevant. Never one to be constrained to a certain frame of time or sound, Henri then set out on a new solo studio venture. He created the Cid Inc moniker in 2008 and essentially changed the landscape of what progressive music was regarded as at the time. It was such a unique sound that was coming out of Cid Inc's studio at the inception of the project. A crunchy, electric sounding hybrid of house and techno that was fresh and inspiring. Henri's early productions for Frisky Records and his own Mashtronic imprint took electronic music to an entirely new place and it shaped and set the blueprint for what was a new sound moving forward. Henri quickly built the Cid Inc moniker into one of the largest, most loved and in demand names in the new landscape of progressive house. In this rapidly changing genre, the next 6 years saw Cid Inc with a number of notable achievements including appearances on Anjunadeep, Lost & Found, microCastle, Natura Sonoris and Sudbeat. He was also chosen as one of the best artists in progressive house by Beatport. It was a prestigious achievement and one, which he shared with Guy J, Charlie May and Henry Saiz. Cid Inc's knack for creating fresh, hypnotic grooves has never wavered and he has continued to reap the success of his studio dedication with now countless Beatport #1 Must Hear Records of week and a long line of chart success. In addition to being an extremely in demand remixer, Cid Inc's own original productions have been reworked by an impressive list of industry A-listers including Guy J, Henry Saiz, Hernan Cattaneo & Soundexile, Jamie Stevens, King Unique, Microtrauma, Nick Muir and Petar Dundov.
Cid Inc has always featured a wide array of electronic music talents in his DJ sets. The Swedish producer is on a never ending search for the freshest sounds and most promising up and coming talent. This passion ultimately led to the creation of the Replug Records imprint in 2009. The label would not only become a place for Henri to feature some of the best up and coming talents, but also an outlet for some of his own productions and those of his electronic music contemporaries. Since its inception Replug has showcased cutting edge sounds from both up and coming and renowned artists such as Hernan Cattaneo & Soundexile, Khen, Nick Muir, Dmitry Molosh, Andre Sabota, Darin Epsilon, Simos Tagias, Chicola, Barry Jamieson, Navar, Jamie Ste-vens, Marcelo Vasami, Deepfunk, Kassey Voorn, Luis Junior and several other highly respected producers and artists.
As 2014 reached its conclusion, Cid Inc's inimitable blend of hypnotic house and techno continued to attract more electronic music fans. The Swedish producer closed the year out with his busiest tour schedule yet. It saw him travel to Argentina, Canada, Colombia, Egypt, Greece, Germany, Hungary, Mexico, Ukraine, UK, Russia and Spain. "Hypnotic house and techno with a touch of deeper progressive elements is the music I like to play", explains Henri. "It's that hypnotic feel I look for in music. I definitely enjoy playing longer sets too - they give me the opportunity to take the crowd on a journey and the ability to play a wider range of music. It's been an amazing year of gigs and each one has been special. It doesn't really matter where the next stop is, I enjoying playing everywhere".
The art of producing something uniquely special in favour of a more volume based approach is a trend that has plagued electronic music in recent years. Cid Inc however has never been resigned to that philosophy. As a true craftsman, Henri has always looked to compose something that is not only profoundly memorable, but deeply moving as well. It is this drive for excellence that makes each of Cid Inc's impending studio creations met with much anticipation.
With "Guardian" (courtesy of Guy J's Lost & Found Records) released in January 2015 amid resounding success and a bevy of exciting projects in the pipeline, Henri launched into another stellar year including the first cooperation with Los Angeles based DJ / producer Darin Epsilon. "Outliers" including a techno remix by Petar Dundov plus an official remix contest by Beatport in the following month gaining attention across the scene. "The Cid Inc Collection Volume 2", a compilation of his previous work including four fresh original tracks, released on Canadian imprint MicroCastle, plus another three track EP "Temazcal" released on Sudbeat cemented Henri's strong position in the Progressive House circuit during 2015, taking him across the globe DJing in France, Budapest, Malta, then to London's world renowned night club Ministry of Sound, to the Middle Eastern nightlife hotspot Beirut, then onwards to Indonesia, the annual Amsterdam Dance Event and tours in Argentina and India, which included the legendary Sunburn Festival in Goa.
Following up on the success of the past years with his "Moonstruck" EP released on Sudbeat and the "State Of Everything" EP on his own imprint Replug in 2016, Henri kept his profile permanently rising to the top. Extensive DJ tours of Argentina (including Buenos Aires' best night "The Bow"), Canada, Colombia (including a festival in Medellin) and India, plus premiers in remote places such as Yerevan were the result of Henri's consistent high quality work as DJ and music producer.
Cid Inc launched into 2017 with another high charting collaboration "Resistencia / Mydnie" with American DJ / producer Darin Epsilon, released on Darin's Perspectives Digital label. Following soon after was the highly anticipated four track EP "Shifter" which was released to much acclaim on Henri's very own Replug Records, with the title track reaching the #4 spot and then holding a lofty position in the Beatport Progressive Top 10 for 35 days.
With 2017 already seeming like a prolific year for Henri, he released his much sought after EP "Roihu" on Hernan Cattaneo's Sudbeat Music imprint, a further four track EP, which charted highly on Beatport and was lauded amongst his peers and fans alike.
Continuing a strong year of releases and remixes for some of the scenes most respected labels, his final EP of 2017 "The Innocent" brought a lesser seen side of Cid Inc's broad repertoire to light, with another four track downtempo / chillout EP on Guy J's revered Armadillo label.
Along with a busy year of music production and releases, his touring took him around the globe with premiers in Belgrade, Bratislava, Bucharest, Croatia, Poland and Tallinn as well as a multi-date, back-to-back tour of Argentina together with US artist, Darin Epsilon, playing at some of the most renowned venues Argentina including an outstanding performance at Buenos Aires' super club, The Bow.
Carrying his momentum from the previous year, Cid Inc started 2018 in full flight with a remix for the highly respected Jerome Isma-Ae ("Kubrik") and progressive house icon, Nick Warren ("Voight Kampff").
The best was yet to come in April, with the release of his long awaited two track EP "Abyss" on his own Replug Records imprint, where Cid Inc reached the coveted #1 spot in the Beatport Progressive House Top 10, holding the pole position for over two and a half weeks and later standing its ground in the Top 100 for 121 days. With the call for a follow up EP, Cid Inc released his much ask after two track EP "Bird Cherry" in September 2018 on his own Replug Records, again and in form reaching the #2 spot of Beatport's Proggressive House Top 100, as well as the companion track "Fear and Square" breaking through into the Top 10.
Following the success of his chart topping release schedule, Cid Inc embarked on three (!) Argentina tours (including stand out performances in Buenos Aires, Cordoba and Rosario), a Canada tour in April, to the uber cool night clubs Sisyphos in Berlin and D-Edge in Sao Paulo, further premiers in Cyprus and Switzerland, back to amazing countries such as Greece, India, Romania, Russia and the Ukraine, with an Australia tour - exclusively for the Return To Rio Festival in November and an anticipated US tour including top venues in December already scheduled.
Cid Inc's music is already deep in the hearts of many electronic music fans, but with his fortitude and eternal lust for perfection, there is no telling how far his unique talents will reach.