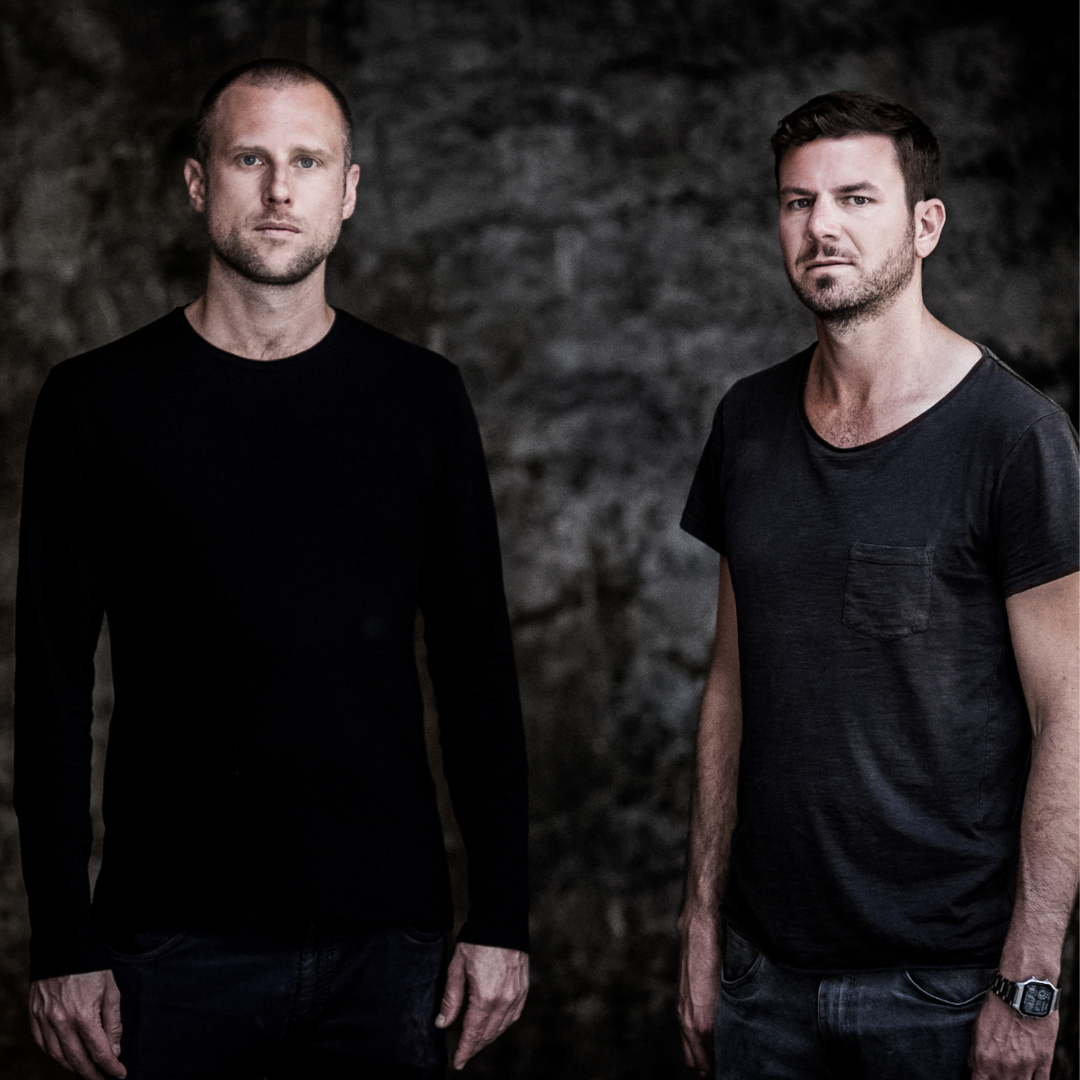 Audiojack
Book now
Audiojack are the Leeds grown DJ duo, record label owners and producers behind some of the biggest house records of the last two decades. Debuting on Leftroom in 2006 with their iconic Robot, Audiojack burst onto the scene to critical acclaim. They soon signed to Ralph Lawson's 2020vision label, where they released several notable records including Get Serious, Motion Sickness, No Equal Sides, and their debut album Radio, quickly becoming one of the labels bestselling artists. 
After joining Damian Lazarus's illustrious Crosstown Rebels in 2016, Audiojack had huge success with Turya, Reverie and Inside My Head topping the charts, followed by second album Surface Tension, a conceptual story which features the hit Feels Good, with Jem Cooke on vocals. Audiojack's ability to bring out the best in vocalists is well documented. Their collaborations with Kevin Knapp on vocals have produced many great records including Vibrate, Implications and Stay Glued, whilst other guest vocalists have included LCD Soundsystem's Nancy Whang, Eli & Fur and Polarbear. 
Audiojack also release on other prominent labels, including 8bit, Dirtybird, Knee Deep in Sound, Do Not Sleep, Hot Creations, Systematic and their own Gruuv imprint. Audiojack's remixes on labels like Diynamic and BPitch Control, and for artists such as Underworld, Basement Jaxx, Groove Armada and Hot Since 82 have proven their reliability as dancefloor focused hitmakers, while accolades include a nomination in DJ Mag's Best of British awards and mixing the BBC Radio 1 Essential Mix. 
It was Audiojack's passion for DJing which originally inspired them to produce, and after two decades together behind the decks they are masters of the back-to-back set. Their energetic performances have taken them to over 70 countries, including many of the world's greatest clubs and festivals. Space and DC10 in Ibiza, fabric and Studio 338 in London, Watergate and Kater Blau in Berlin, Rex in Paris, Womb in Tokyo, D-Edge in Sao Paulo, Green Valley in Camboriú, Lost Beach in Montañita, Avalon in Los Angeles, Zouk in Singapore and Fabrik in Madrid to name a few. 
Twenty years since they first met in Ibiza, where they bonded over their love of DJing, it is testament to the dedication of James and Richard that they remain as passionate about creating special dancefloor moments today, as ever.